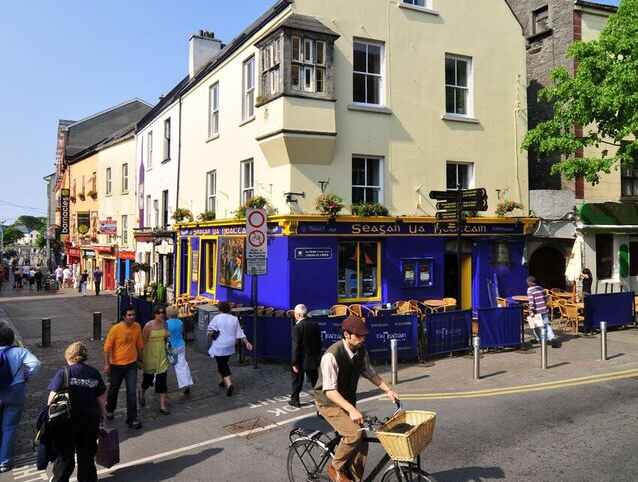 Tigh Neachtain is located on the corner of Cross Street and Quay Street in the heart of Galway City
Since 1894, the former home of prominent animal rights activist Richard Martin has been a meeting place since it first opened its doors for a diverse and eclectic clientele.
Tigh Neachtain's strong connection with Galway's arts and musical communities adds to the allure of its already welcoming interior. Whether you are looking for a seat by the fire on a chilly winter's day or to soak up the atmosphere of Galway city while enjoying a drink in our beer garden, Tigh Neachtain's door is always open.
Here at Tigh Neachtain we pride ourselves on having one of the most extensive whiskey collections in the West of Ireland. We stock a broad range of Irish and Scotch whiskeys and we are constantly updating our range to reflect new offerings from some of the world's greatest distilleries. Our range is gradually expanding to include some Japanese, American and Australian Whiskeys.